Christian Broadcasting Network Africa (CBN), has completed and commissioned two clinics in Nasarawa State, North Central Nigeria.
On Tuesday the 13th of September 2022, CBN Africa in partnership with the Embassy of Japan in Nigeria commissioned two clinics in Nasarawa State. They are located in Gidan Gimba and Arishi communities of Karu and Nasarawa Local Government Areas.
Construction of these clinics was made possible with funds from the Japanese Government, through the Grant Assistance for Grass-roots Projects (GGP) of the Japanese Embassy in Nigeria.
The humanitarian project carried out is for the benefit of the people of these communities to improve access to primary health care. Also, the construction of these facilities was part of CBN Africa's commitment to meeting Sustainable Development Goal – 3 (Good Health and Wellbeing).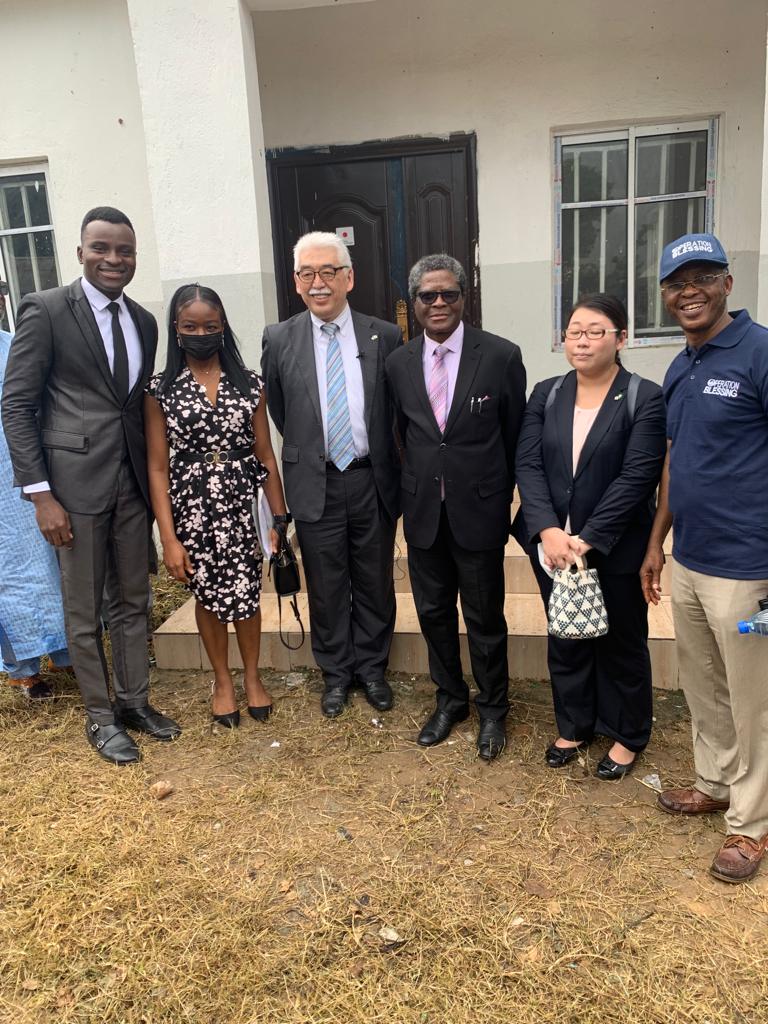 In his speech, the Regional Director, CBN Africa, Dr Felix Oisamoje stated that the construction of these rural clinics will lead to the improvement in the quality of life of many village dwellers, who otherwise have little or no access to primary health care. As a result of the sustainability of the projects, we are confident that over the years more people will benefit from the clinics. It will provide them with an improved quality of life, and ultimately see them contribute their quota to national development.
The Deputy Head of Mission: Mr Shinozawa Takayuki represented the Ambassador of Japan to Nigeria. In his address, he said the Government of Japan is committed to supporting Nigeria to overcome the challenges in its Universal Health Coverage and this project is another demonstration. He further stated that the project would improve lives and provide medical equipment such as cylinders, digital BP monitors, wheelchairs, and first aid boxes to mention a few.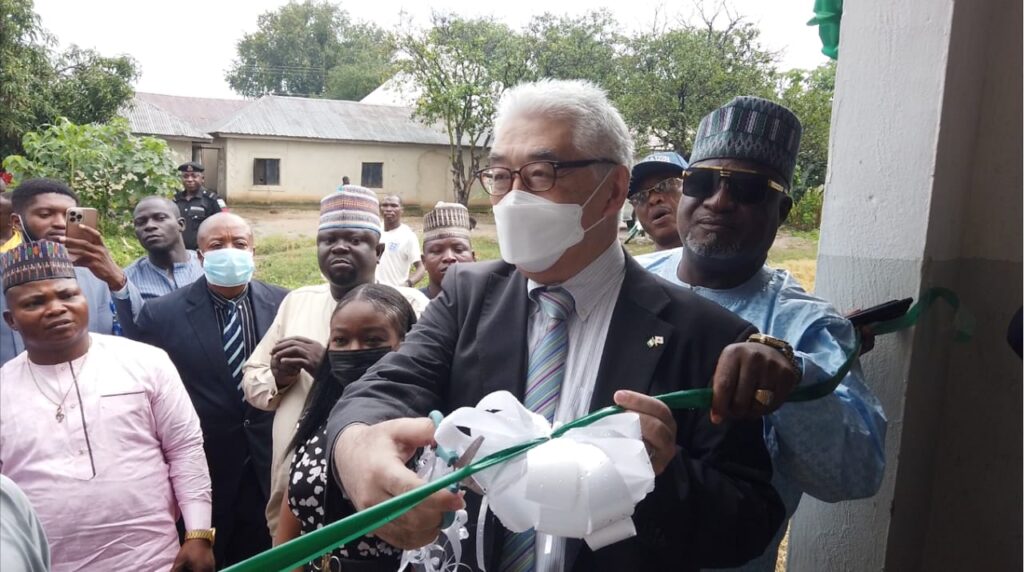 Members of the community can easily access the medical centre at an affordable cost for a healthy and productive life for their families. He enjoined everyone present to work together to maintain the equipment so that it lasts for a long time, and can be of great benefit to the patients of this clinic. He stated his firm belief that the project will contribute to the creation of a better future for Nasarawa state, and Nigeria as a whole, and to further strengthen the relationship between Nigeria and Japan.
Also present at the event were; Chairman, Karu Local Government Area: Honourable James Thomas, Karu Local Government Councilor: Hon Adamu Bawa, Local Overseer; Karshi Development Area: Arafat Muhammad, Attaché, Embassy of Japan – Ose Tae, GGP Coordinator, Embassy of Japan – Miss Sophia Agada, Head of Humanitarian, CBN Africa: Rev John Kalma.
CBN Africa popularly known as the 700 Club continues to execute humanitarian and developmental programs to better the living conditions of the local population. Through our humanitarian arm, Operation Blessing, CBN offers relief supplies (medications, clothing, blankets, toiletries, and furniture) to hospitals, correctional centres, orphanages, and victims of natural disasters and armed conflict in Nigeria, as well as scholarships for HIV/AIDS orphans.
Additionally, Operation Blessing (OB) runs Women and Youth Empowerment Programs. Other services include the provision of free medical care to the rural poor and disadvantaged who cannot afford basic health care in various impoverished locations across the nation. We establish rural community clinics and fund corrective surgery for children born with Cleft-Lip/Palate abnormalities. OB has sponsored over three hundred (300) surgeries to date.
The 700 Club continues to be the voice and hands of hope to many cases that seem hopeless. You can partner with us today by donating to the 700 Club or becoming a monthly financial contributor, what we call a 700 Club Partner.
---