Newlyweds are always delighted to welcome their first child into the world, and Mercy was no different. When she found out she was pregnant, she was overjoyed.
Mercy Nwokolo is a 38 years old, caregiver and petty trader. She supports her family through her business. This warrior defied all odds to get free from a burden she had been carrying for several years.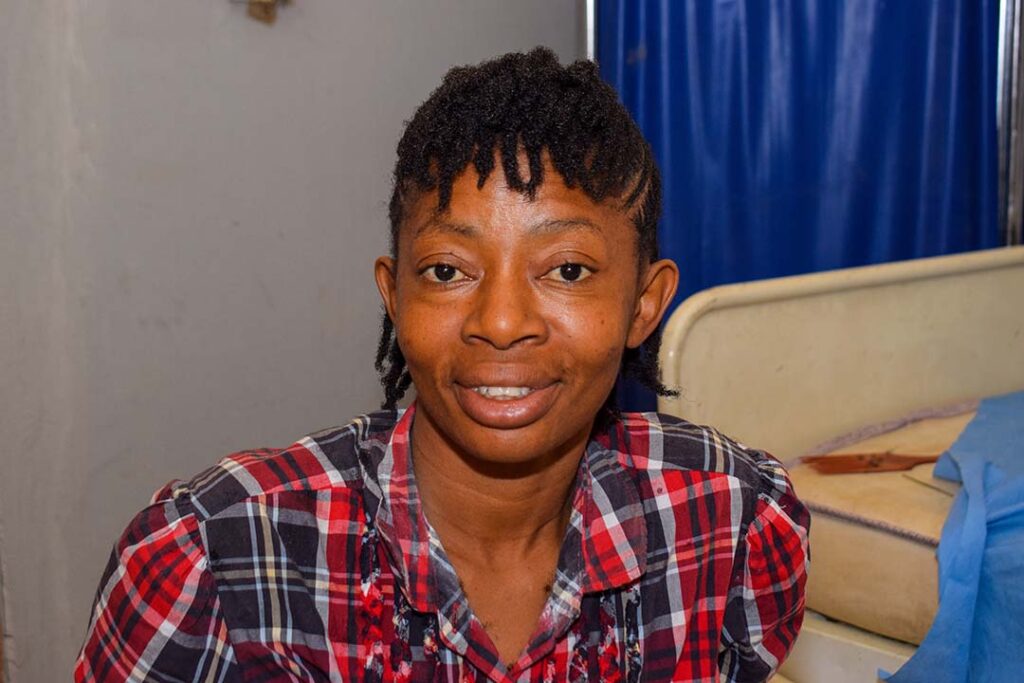 Mercy got free fibroid surgery at Operation Blessing's Medical Brigade to Aboh, Delta State.
During her sex-check antenatal scan sessions at the hospital, the doctors discovered another mass in her womb growing with the baby. After further investigations, they found out that it was a fibroid. That happened in 2012.
Mercy never attempted to get surgery because the cost was far above what her family could afford – the average cost of fibroid surgery in Southern Nigeria is about $1,200. As the years went by, the financial hardship became even more severe. The more she waited, the more the fibroid grew bigger.
She said, "I have lost weight over the years. This condition got me thinking and crying because I felt helpless and hopeless. At a point, my blood pressure would spike so high because of deep thoughts." Mercy had no one to help her. All she knew to do was pray.
During this period of her life, her stomach protruded. That made many people think she was pregnant again. But the truth was life was gradually seeping out of her. Mercy was no longer as active as she used to be. She couldn't enjoy life because of the pain and discomfort she felt.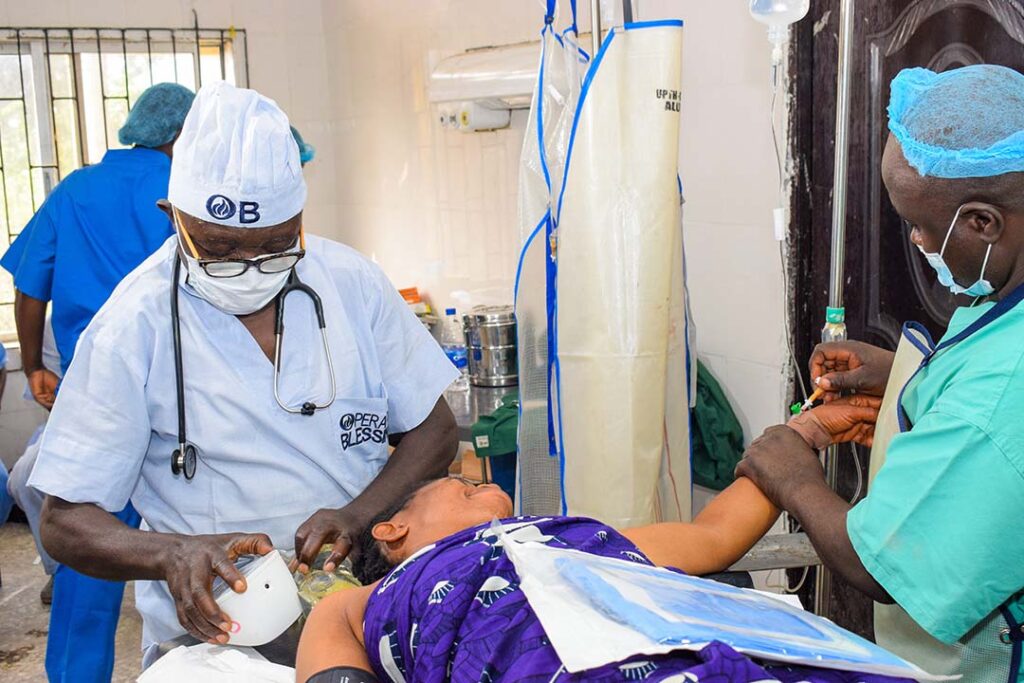 Preparing for surgery.
Finally, God heard her prayers! Mercy met a previous beneficiary of Operation Blessing's medical brigade in Uhieli, Ekpoma, Edo State, Nigeria. Stella had her fibroid surgery done for free in 2021. Stella assured her that it was completely free. No hidden costs and no hidden motives.
Mercy was willing to give anything to benefit from the next medical brigade. So when she heard that the next one would be at Aboh, Delta State, Nigeria. She travelled via boat to get to the venue a day before Team Operation Blessing arrived. Mercy was ready to go the extra mile to get help. She wanted to be happy again and free from worries.
On the second day of the outreach at Aboh, we checked Mercy and met every requirement needed to have the surgery. In her words, "I feel excited and grateful to God. I have been praying for a helper, have cried severally and had sleepless nights. But all that is behind me now. God has wiped my secret tears and replenished my joy. Thank you, Operation Blessing, for alleviating my sufferings. May God bless and keep you."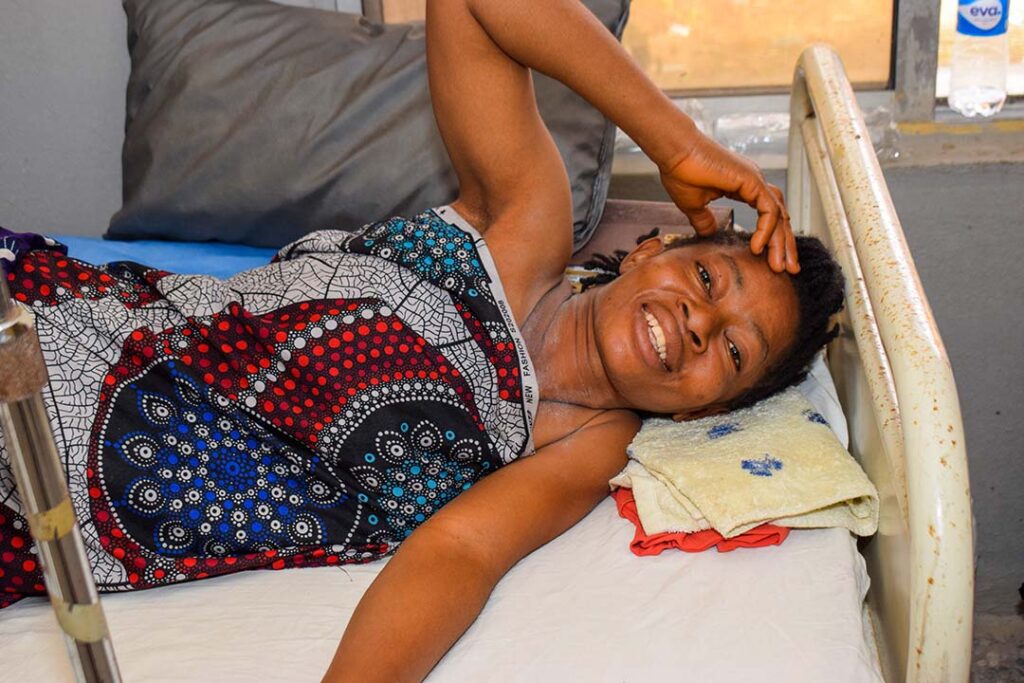 Now, Mercy has fully recovered and can go about her normal activities pain-free. She hopes to have a more enjoyable life and have more children.
Today, you can give free fibroid surgery to a woman in need! All you need to do is join the 700 Club Nigeria. Join the club now or find out more about our partnership program. You can also decide to just make a one-time donation. Whichever you choose don't sit on this good news, share it with someone. Make a difference right now.
---