I think I might be a want to be prayer warrior. I long to grow deeper in my prayer life, but I suspect I have an issue with boredom. Deep down I know prayer is powerful and can change lives. But when I take time to pray, I often find it hard to focus. After two minutes, my mind travels back to the last season of Downton Abbey, or wanders to the notifications lighting up my phone. Or I try to pray before bed, but I fall asleep. It's so frustrating, surely, I can't be the only one?!
Prayer is the fuel to the engine of your heart and mind. Not your morning triple shot almond milk latte coffee, or your lunchtime KFC, or that social media buzz you get when you see the likes pouring in – it's prayer. You need God in and through prayer more than you need anything else. We will not do anything of any real and lasting value without God, which means we will not do anything of any real and lasting value without prayer.
But still, I feel as insecure about my prayer life as you can feel about anything. Prayer might be, at the same time, the most pivotal and most puzzling activity in the Christian life. We know we need to pray, but I know I don't pray enough, and I suspect many of you feel the same way.
Prayer is objectively real — a real God, real communication, real work, real answers. But it also comes in a million shapes and forms. Prayer is conscious and personal communication with the God of the universe. Not just a box to check, not just a quick plea for help, not a vague abstract idea hovering over your head and life.
So how is your prayer life? If you (like me) are not happy or content with your answer, here are seven ways to grow in your time alone with God.
1. Choose a time and place.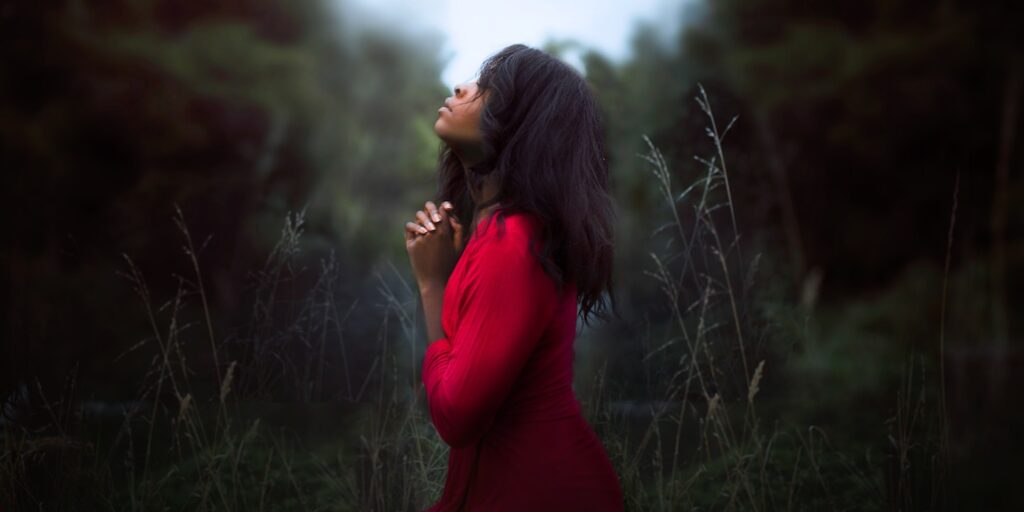 If our lives are fueled by prayer, then we shouldn't leave it up to spontaneity – we wouldn't do that with fuel for our cars. Choose a consistent time and place when you can be alone – and stick to it. It might be in the morning at home, during a long commute, over your lunch break, or at a convenient time in the evening. The times and places can be different for different people — one of the stunning blessings Jesus bought — but it should still be consistent. Jesus is clear that it should be consistently alone (Matthew 6:6) — not exclusively, but consistently.
2. Listen before you speak.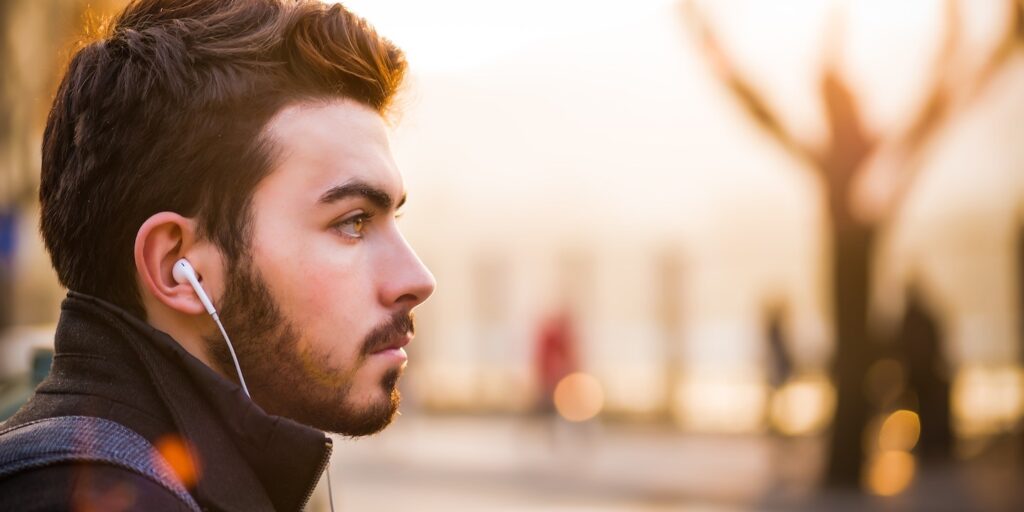 Setting aside time to be alone with God can be intimidating. I find time alone with myself to be intimidating. No friends, no television, no phones – no, thank you. But we are speaking about the Almighty, all powerful God here. He already knows everything; He knows what we are going to say before we say it. So what can we even say? One thing I learnt early in my prayer life is that prayer is a conversation. Just as God REALLY does speak to us through His word, He is also REALLY listening to us when we pray – there is someone on the other side of our prayer. Jesus promises, "Ask, and it will be given to you; seek, and you will find; knock, and it will be opened to you. For everyone who asks receives, and the one who seeks finds, and to the one who knocks it will be opened" (Matthew 7:7–8). A real Giver, a real Guide, a real Host. So, when you take time to pray, let God speak first. Let Him have the first word. Let Him put His living and active words into your ears and heart and let that shape and inspire what you say back to Him.
3. Prioritise the spiritual over the circumstantial.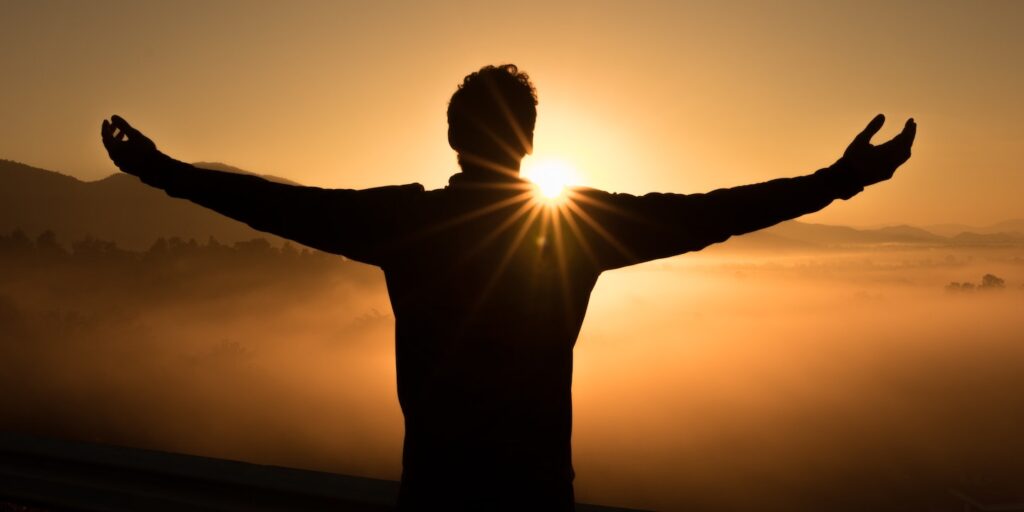 When people ask if they can pray for me, I try to immediately assess if there are any unusual needs right now (like, this minute). If I don't have any, I look to those close to me – "Pray for my co-worker whose dad passed away last week;" or "Pray for my grandmother who's back in the hospital, again." This isn't wrong by any means, but if we take these patterns into prayer, we may only pray for physical or circumstantial needs. Physical needs are important, but they do not come close in comparison to our spiritual, emotional and eternal needs. Paul says, "We do not wrestle against flesh and blood, but against the rulers, against the authorities, against the cosmic powers over this present darkness, against the spiritual forces of evil in the heavenly places" (Ephesians 6:12). This does not mean that we will not have to worry or spend time on our physical needs -"Give us this day our daily bread" (Matthew 6:11). God is our ultimate provider and we don't need to worry too much about it.
It means life is mainly about unseen realities. At the end of the day, what is important is what happens at the spiritual and emotional level, not the physical and circumstantial. We shouldn't add these prayers to the end of our prayers as a second thought, but this is what should fuel our prayers. Our spiritual needs are our deepest and most enduring needs.
4 Pray simply.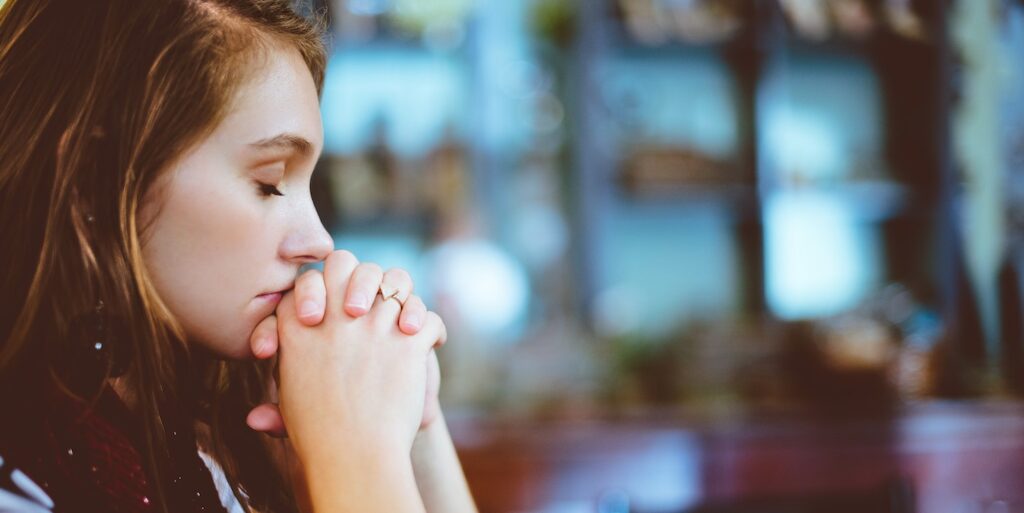 We might think we have to pray passionate, persuasive words for God to hear us, but He listens even to our shortest "SOS" prayers. "The fewer the words, the better the prayer," said Martin Luther. Isn't that reassuring? We can talk to God in everyday language, just like we talk to a friend. We don't have to pray long. God delights in a simple word of praise, like "Lord, I love you." He treasures the anguished prayer of a mother when she calls, "Heal my child." He answers the simplest request: "Lord, give me strength for today."
5 Ask for God's will to become yours.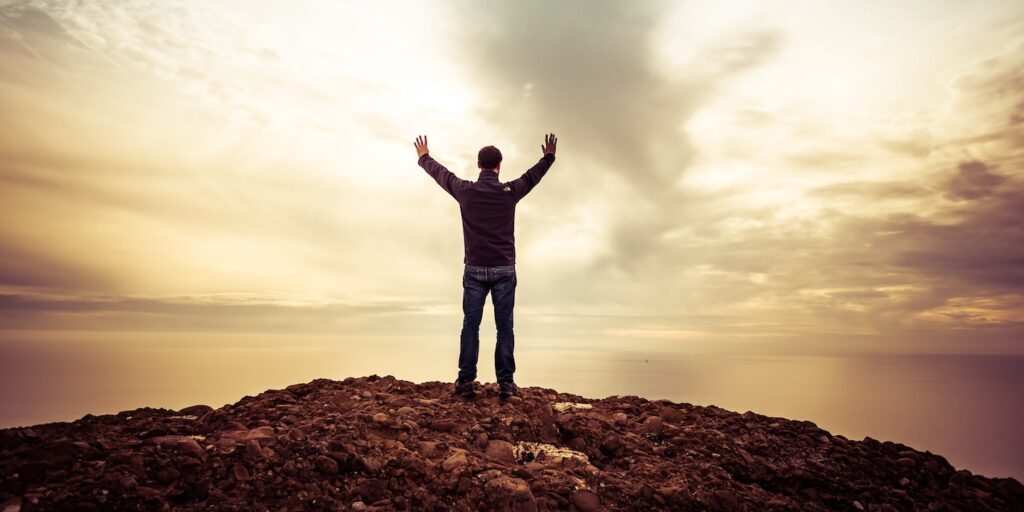 The Lord's Prayer is not the only place where Jesus role-modelled a heart of obedience and submission to the will of God over His own desires and needs. In the Garden of Gethsemane, only hours before Jesus' crucifixion, He would once again pray, "not my will, but Yours be done." In a world where right and wrong are frequently confused and the future is so uncertain, it can be hard to know how to pray or what to ask for when difficult circumstances arise. But the one thing we can know with absolute certainty is that God's plan for those who love Him is good, and the safest place we can be is in the center of His divine will.
6. Ask whatever you desire— literally anything.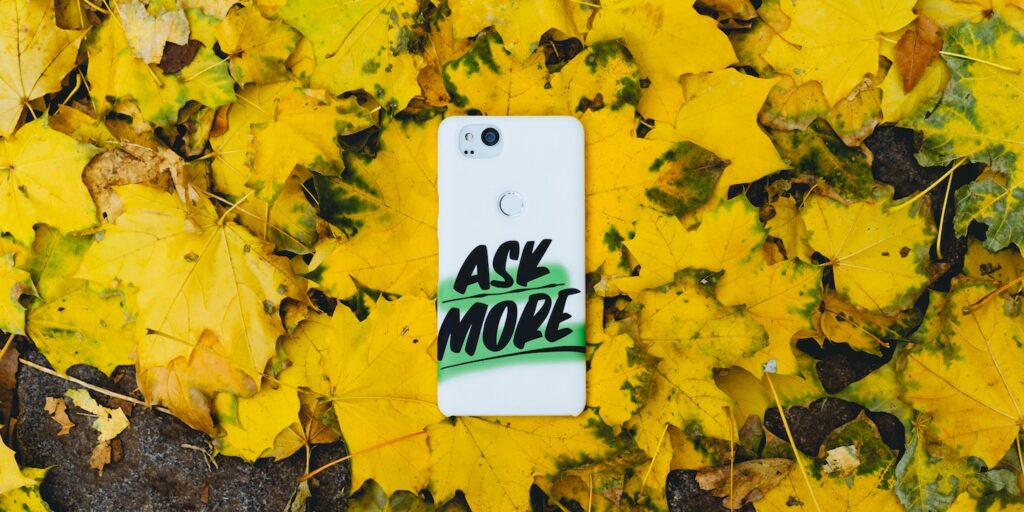 If we're honest, many of us lack courage and imagination in our prayer lives. We have a tiny little box of routine things we're willing to ask God for, and we take everything else — our questions, our frustrations, our dreams — on our own. Do we have enough courage to pray that God would save the 136 million men and women in the Shaikh people group in Bangladesh? 0.00% Christian. Is that too big for God? "Is anything too hard for the LORD?" (Genesis 18:14).
Do we have enough faith to think God cares about another Monday morning at work or with the kids? God cares about everything in your heart and life, down to the very smallest things. Paul says, "Do not be anxious about anything" — your random conversation with that friend, your sleep tonight, this month's budget — "but in everything by prayer and supplication with thanksgiving let your requests be made known to God" (Philippians 4:6). Anything and everything, every day. Don't be afraid to pray big prayers, and small ones.
7. Be willing to ask one more time.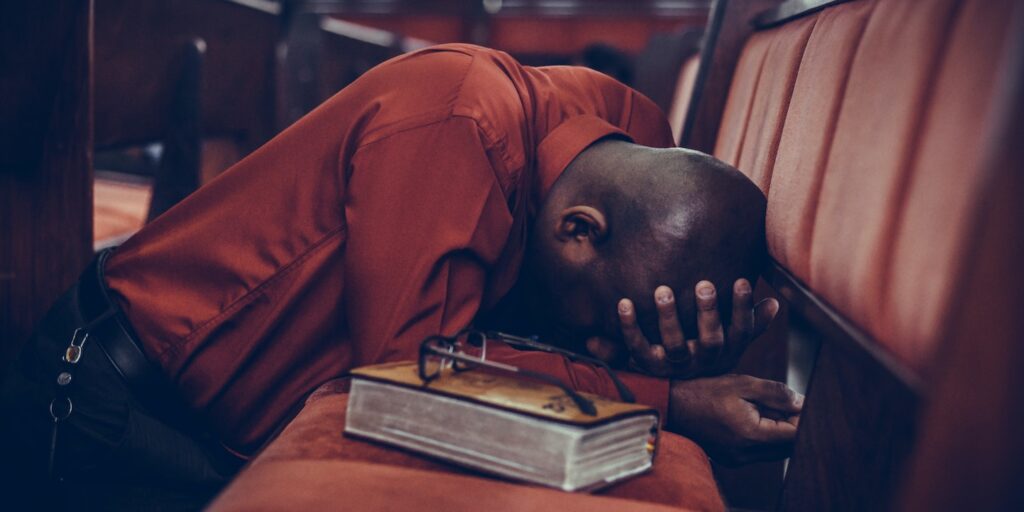 Jesus knew we would lose heart in prayer. Specifically, that we would pray for things for long enough that we would start to question if God was listening or might ever answer. But He didn't want us to lose heart or give up. He wanted us to keep asking, keep pleading, keep praying. He tells his disciples a story about a widow seeking justice from a judge, "who neither feared God nor respected man." She pled and pled with him. Luke writes,
For a while he refused, but afterward he said to himself, "Though I neither fear God nor respect man, yet because this widow keeps bothering me, I will give her justice, so that she will not beat me down by her continual coming." And the Lord said, "Hear what the unrighteous judge says. And will not God give justice to his elect, who cry to him day and night? Will he delay long over them?" (Luke 18:4–8) The widow was rewarded for her persistence by an unrighteous judge. How much more will God listen to his precious sons and daughters who ask and ask and ask? If the unrighteous judge could not ignore her, how much more will our heavenly Father hear us? And forget not, His timing is perfect
If you need someone to come alongside you as you seek deeper depths with your prayer life, don't hesitate to get in contact with our prayer team!
---