Partner Impact Event 2021!
---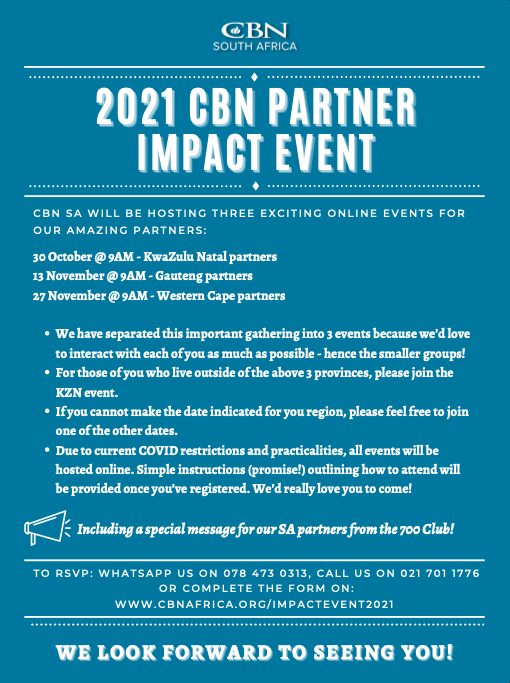 We're so excited to invite you to our online Partner Impact Event 2021! We will be hosting the event online via Zoom and will send out the details closer to the time to all that have RSVP'ed YES to attend. Gordon Robertson and Terry Meeuwsen have a very special message just for you that you don't want to miss. 
We have separated each online event based on your geographical location. We can't wait to connect with you in your city! If you cannot make the date stipulated for your location, please feel free to select a date that works better. You're welcome to attend a different event as we would love to see you! 
If you cannot make any of them but really would love to, please reach out to us and we'll see what we can organise. We can send you a recording, organise a chat with one of our department managers or connect with you in another way. We truly value you and would love to connect. So please do not hesitate to get in touch!
Please complete this form whether you can make it or not. Keeping your details updated helps us keep in touch with you.
2021 Online Partner Event RSVP